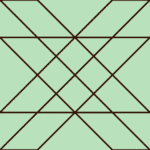 Website ripplesLabsCompany Ripples Labs
Ripples Labs is an agency of content makers.
An information security analyst is someone who takes measures to protect a company's sensitive and mission-critical data, staying one step ahead of cyber attackers. They do this by coming up with innovative solutions to prevent critical information from being stolen, damaged or compromised by hackers.
Information security analysts are the gatekeepers or security guards of information systems. To explain it another way: These professionals plan and execute security measures to shield an organization's computer systems and networks from infiltration and cyberattacks.